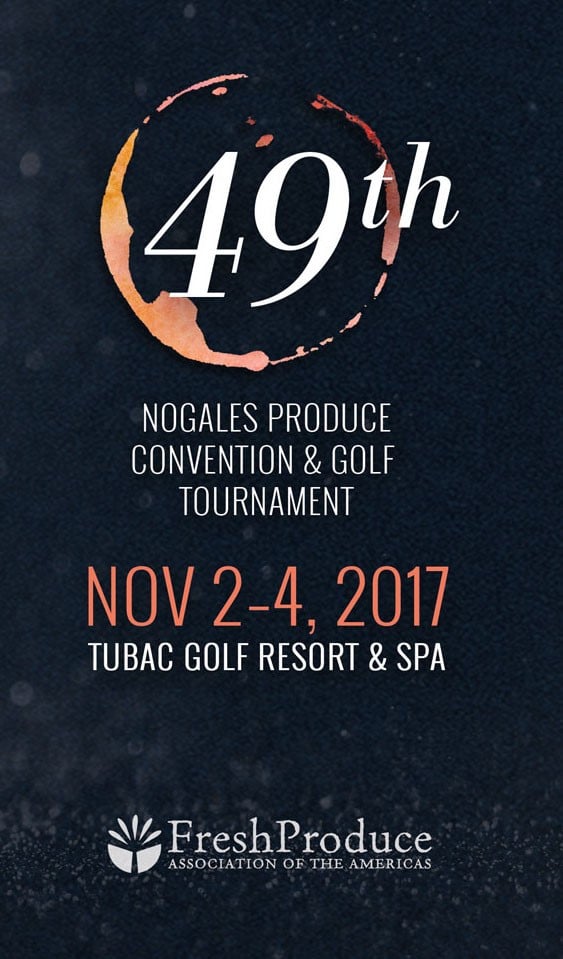 Wow! I can't believe we're almost there. Autumn is in the air and produce is starting to move, which means it's time for FPAA's Fall Convention, and we have a great lineup in store for you. From networking to golf to cuisine to education, there really is something for everyone.
Let me walk you through what we've got planned, starting with our educational sessions on Thursday Nov 2. To tackle politics, we'll have an outstanding panel discussing NAFTA, featuring: Ron LeMaire, President of the Canadian Produce Marketing Association and Veronica Nigh, Economic Analyst at the U.S. Farm Bureau. Not to mention FPAA's own Martin Ley of Fresh Evolution and Javier Badillo of Fresh International. This panel of industry professionals will share their incredible insight into the political, industry, retail, and consumer viewpoints.
Along with the NAFTA panel, we'll have online sensation, Lori Taylor aka The Produce Mom, discussing what it is moms look for when shopping through the produce aisle, and what they think of Mexican produce. Taylor brings with her a decade of experience in the produce industry. She's held positions in nearly everything from sales to marketing.
James Martin, of Wilson Produce will also take the stage to walk you through his year-long journey to figure out a way to explain to customers what his company is really all about. He'll be presenting the result of that journey: an animated mural that has worked to rally the company around a singular, unified vision.
There's a lot of excitement surrounding fresh produce these days. Rick Stein of the Food Marketing Institute(FMI) is going to be there to talk about FMI's annual Power of Produce Study. He'll be analyzing the results of the study, telling us what consumers think about produce, what they're buying, and why.
Of course, the FPAA convention would not be complete without throwing in lots of ways to have fun. On Thursday evening, we'll be having the opening party, giving everyone a chance to mingle and network with the other guests. Then we have our annual golf tournament which will take place at the Tubac Golf Resort on Friday, and continue at the Canoa Golf Resort in Green Valley on Saturday morning. Also on Friday, we'll be taking to the skies with helicopter rides, providing you a bird's eye view of the gorgeous Sonoran Desert, the produce warehouses, and the border where so much of the fresh fruits and vegetables that come into the US from Mexico pass through. And we cannot forget the Gala and Awards Ceremony on Friday night where the Pillar of the Industry Award will be presented to the nominee that best represents what the award stands for.
This is only a preview of everything we have in store for you this year. In addition to the informative educational sessions and plenty of opportunities for fun, the FPAA staff has been working very hard to bring you another great event. I'm not going to spoil it for you and give away too much, but I know you'll love it.

Lance Jungmeyer
President of the FPAA