Our Vision:
Continue to be the leading voice for market access of imported fresh fruits and vegetables for consumers across North America
Our Mission :
Ensure market access for imported fresh fruits and vegetables by informing and advocating with government and industry on behalf of Members, thereby providing consistent expertise and support.
The FPAA represents U.S. importers and like-minded companies involved in importing and distributing produce from Mexico across the U.S., Canada, and beyond. Membership provides you with an abundance of resources and exclusive benefits. Our constituency is diverse, and includes companies collectively focused on continued fair market access for fresh produce from Mexico.
Become a member and you will get much more. You will contribute to the growth and advancement of the U.S. industry importing fresh Mexican produce. You will help make our voice in Washington and Mexico City even louder and support solving the issues affecting everyone in the produce industry.
The FPAA provides the tools you need to help make your business prosper and grow.
Join the FPAA for:
Access to the members-only section of this website for vital information like crossing reports, and market information

Relief in times of company crisis as well as in times of industry crisis

Aid in addressing a particular issue with government agencies

Support in meeting your business goals

Updates about important industry legislation

Custom press releases and media relations services for your business

Press releases addressing the activities of your company as a member and other FPAA members

Access to member's only seminars and special events
Crossing reports, weather, and market information

Aid in meeting your business goals

Updates about industry legislation

Press releases addressing the activities of other FPAA members
Custom press releases and media relations services for your business

Access to seminars, special events, and our annual convention

Relief in times of crisis

ENTERPRISE
Whatever your rental needs, the FPAA program has you covered. From local commercial vehicles to rental cars across the country, Enterprise and National offer great discounts to members. Members are automatically eligible to join National's Emerald Club at no charge which allows you to reserve a mid-size car, bypass the counter, and select any vehicle you prefer from the Emerald Aisle. Contact: Abraham Sneed at 520-281-0425 or reserve on line at www.enterprise.com, www.enterprisetrucks.com, or www.nationalcar.com by referencing account XZ50164.

PORT DEVANNING SERVICES
PDS will provide FPAA Distributor members with a discount, just mention to your Custom House Broker that you are an FPAA Distributor member and direct them to specify that PDS handle your devanning services. Port Devanning Services, 520-761-9955.

RASCON-OVERPECK SERVICES, LLC
FPAA Members Receive a 10% discount from Rascon-Overpeck Services, LLC, for consulting services to assist with application process to apply for C-TPAT certifications. For more information, contact Martha Rascon (520) 223-3260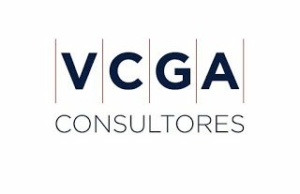 VCGA CONSULTORES
FPAA Members receive preferred pricing on Phytosanitary & Food Safety Services, Medical Services (Authorizations & Permits, Audits, Regulations, Consulting Services, Chemical & Organic Pesticides & Plant Nutrient Services, Pharmaceutical & biological products for animal use or consumption Services, Animal and Food Safety for the importing & exporting of livestock for human consumption Services. For more information reach out to Alvaro Perez at +(52) 55 4090 1045 alvaro.perez@vcgaconsultores.com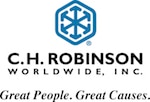 C.H. ROBINSON WORLDWIDE
The Fresh Produce Association of the Americas Transportation Program offers our members access to consultative account management, tailored pricing options, national surge capacity and business intelligence. All of these resources are provided without any fees or commitment of freight. The C.H. Robinson account managers will improve efficiencies and manage spend and risk.
The FPAA maintains the confidentiality of individual shipper data. Combining shipper freight volume enhances service levels and capacity and influences rates. For more information please contact Lauren Singh, at: 831.333.5803, cell 831.392.7061, lauren.singh@chrobinson.com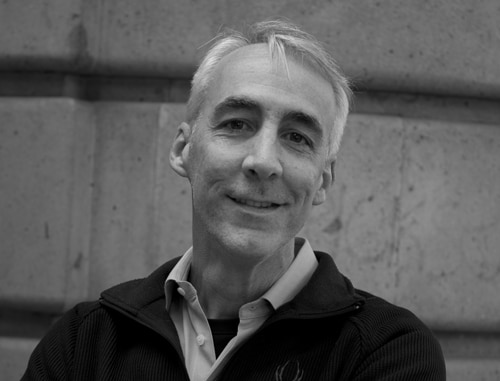 CUSTOM WEB & MOBILE APP DEVELOPMENT
FPAA members receive discounted pricing on custom websites and mobile app development by lawrencemcdaniel.com. Fixed project pricing and guaranteed results. Additional details are available from your FPAA representative.
Lawrence McDaniel
(415) 766-9012
QUALITY INN – NOGALES, AZ.
A special rate has been offered to FPAA members' of $79 one King bed $84 double beds. It includes hot breakfast buffet. Please call Clara Milton, Sales Administrator at telephone: 520-313-1545 or cmilton@thelokgroup.com.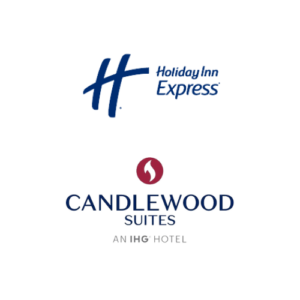 HOLIDAY INN EXPRESS/CANDLEWOOD SUITES
FPAA members receive great discounts at both convenient locations. Holiday Inn's rate is $105 for Single or Double Occupancy, $130 on a Suite & $190 on the Extra Feature Suite. Candlewood Suites offers a rate of $105 for Single or Double Occupancy, $130 on a Jr. Suite, & $190 on the Extra Feature Suite. Both hotels have complimentary breakfast.  Call directly, Holiday Inn 520-281-0123 Candlewood Suites 520-281-1111.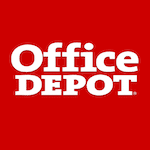 OFFICE DEPOT
FPAA members receive anywhere from 5 – 15% off a variety of Office Depot products. Collectively, members saved over $10,000 in the first year alone! Please contact to create an account: Jennifer Hanson
BDR- Program Manager | Office Depot, Inc.Tel: 855-337-6811 ext 12768 | Jennifer.Hanson@OfficeDepot.com


WGA INSURANCE
As an allied partner and member of the FPAA, WGIS is a full-service broker providing a trade association health plan, Western Growers Assurance Trust, and full commercial risk management insurance programs.
• Rates up to 20% lower than your current rates*
• Largest AZ provider network available
• Seamless plan transition
• Robust and inexpensive benefits options
• Online Enrollment and bilingual service specialists
• Long standing relationship with FPAA
Contact Carlos Camarena at ccamarena@wgis.com for more information.
www.wgis.com/fpaa
*Rates will vary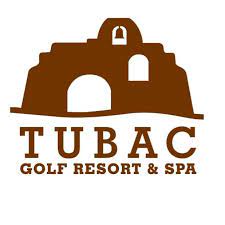 TUBAC GOLF RESORT AND SPA
FPAA members simply need to indicate that they are eligible for the FPAA's $149 weekdays and $169 weekends corporate rate at the time of booking the reservation.  This is a $30/night discount!  Please keep in mind that this rate is for a standard room, is subject to availability and is not valid for leisure travel or group events.  Reservations can be made by calling the hotel directly at:  520-398-2211 or 800-848-7893.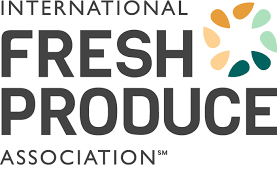 INTERNATIONAL FRESH PRODUCE ASSOCIATION
FPAA members receive IFPA convention discounts when badges are purchased through the FPAA and preferred booth placements.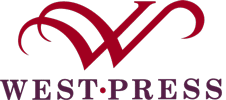 WESTPRESS PRINTING
Deana Lopez at: Deanna@westpress.com
FPAA members receive a 10% discount off printing from West Press

CONVERA
In an effort to help the corporate members, Convera has partnered with the FPAA to offer is cross boarder payment and FX services to create time and cost efficiencies dealing with international transactions. Some of the corporate benefits include preferred pricing for domestic and international wires. Complimentary FX exposure analysis and currency risk management strategies to control cost. Corporate members can open local currency holding accounts for payables and receivables for wire and ACH transactions. Please contact Chris Hopkins chrihop@convera.com for more information and specific pricing analysis.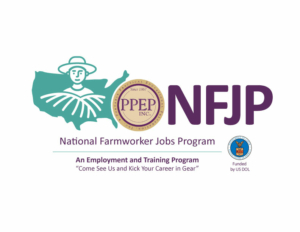 NFJP/PPEP
PPEP provides CDL training with a discount of up to $4,500, among other training & services. Please contact Briana Felix (520) 210-2192 or Maria Maldonado (520) 262-8544 for more information.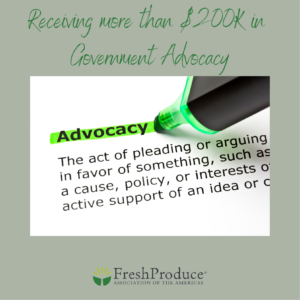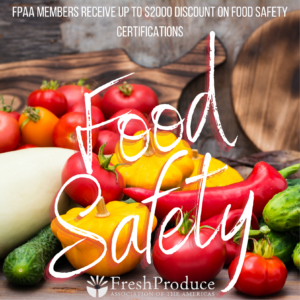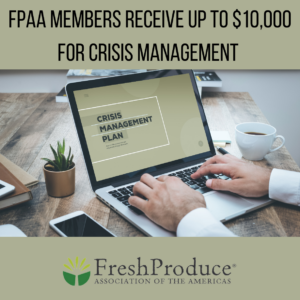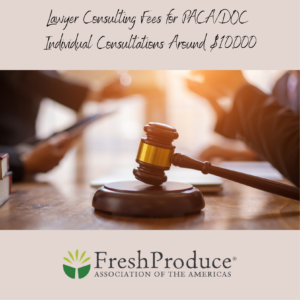 GENERAL MEMBERSHIP INFORMATION ON FRESH PRODUCE ASSOCIATION OF THE AMERICAS
Thank you for your interest in membership. Part of the application process requires that applicants provide 3 reference letters from existing FPAA distributor members. A reference email will be accepted in lieu of a letter and can be sent to: emmis@freshfrommexico.com from those companies. When your application, membership fees and 3 reference letters are received they will be reviewed at the next scheduled board meeting. The annual membership fees are due every September, if you join the FPAA in any other month your dues will be prorated.
DISTRIBUTOR MEMBERS:
The annual dues for all Regular Members are $1,500.00. These dues are due and payable on October 1. Failure to pay annual dues by December 31 shall be just cause for expulsion. Effective March 1, 2023, the fee for each full load crossed through Arizona shall be $10.00 & $8.00 for new members, (companies that have not been members of FPAA in the past) for the 1st 12 months of membership. Crossings through California, New Mexico & Texas shall be charged at $5.00 per truckload & $3.00 for new members .1 A full truck is defined as any crossing with at least 13,607 kilograms (30,000 pounds), except for trucks crossing bell peppers and eggplants. A "full truck" for eggplants and bell peppers is defined as any crossing with at least 10,432 kilograms (23,000 pounds). For trucks carrying less than 13,607 kilograms (30,000 pounds) – other than bell peppers & eggplants, the charge will be calculated at $0.734 & for new members $0.587 per metric ton, (Arizona crossings). For California, New Mexico & Texas crossings the charge is $0.367 & for new members $0.22 per metric ton, for new members. Less than full loads of bell peppers & eggplants shall be charged at $0.958 & for new members $0.766 per metric ton (Arizona crossings). For California, New Mexico & Texas crossings the charge is $0.479 & for new members $0.287 per metric ton, for new members. The dues are authorized on a yearly basis by the general membership. These fees shall be billed semi-monthly & are due & payable upon receipt. Any balance exceeding 30 days shall be considered delinquent and shall be just cause for expulsion. Further, any special assessments approved by the Regular Membership are due within 30 days of such billing date and failure to pay such special assessment within such time frame shall be just cause for expulsion.
ASSOCIATE MEMBERS:
The annual dues for all Associate Members is $2,000.00.These dues are due & payable on October 1. Failure to pay annual dues by December 31 shall be just cause for expulsion. Associate Members in good standing shall have the right to vote for up to 2 Associate Directors as provided for in Article IX of the Bylaws of the Association ("Bylaws"). The assessment is authorized on a yearly basis by the membership. Members are encouraged to attend the meeting.
ASSIGNMENT TO MEMBERSHIP CLASSIFICATION:
The classification of membership shall be made at the time a member is admitted into the Association and may be changed or extended when circumstances require. An Associate Member shall become a Regular Member provided that the Associate Member meets the criteria set forth in Article III A) of the Bylaws and the requirements for distributors. When a Distributor Member has not distributed or received for sale and distribution at least one (1) truck lot/car lot or more of fruit and/or vegetables for one (1) year prior to the Annual Membership Meeting in May, the member's status will be changed from a Distributor to an Associate Member.
DIVISIONS & SPECIAL ASSESSMENTS:
The Board of Directors shall also have the authority to establish and create divisions from within the membership of the Association composed of members who specialize in distributing a particular commodity or type of fruit and/or vegetable or members from a particular geographic region or state, or in the case of Associate Members, who provide a particular type of product, service or function within the produce industry. The Board of Directors may by official Board policy determine the terms and conditions of membership, powers, duties, and responsibilities of the various divisions that may be established. Currently, the Association has established the following Divisions: Tomato, Mango, Grape, and Customhouse Brokers.