The FPAA represents U.S. importers and like-minded companies involved in importing and distributing produce from Mexico across the U.S., Canada, and beyond. Membership provides you with an abundance of resources and exclusive benefits. Our constituency is diverse, and includes companies collectively focused on continued fair market access for fresh produce from Mexico.
Become a member and you will get much more. You will contribute to the growth and advancement of the U.S. industry importing fresh Mexican produce. You will help make our voice in Washington and Mexico City even louder and support solving the issues affecting everyone in the produce industry.
The FPAA provides the tools you need to help make your business prosper and grow.
Join the FPAA for:
Access to the members-only section of this website for vital information like crossing reports, and market information

Relief in times of company crisis as well as in times of industry crisis

Aid in addressing a particular issue with government agencies

Support in meeting your business goals

Updates about important industry legislation

Custom press releases and media relations services for your business

Press releases addressing the activities of your company as a member and other FPAA members

Access to member's only seminars and special events
Crossing reports, weather, and market information

Aid in meeting your business goals

Updates about industry legislation

Press releases addressing the activities of other FPAA members
Custom press releases and media relations services for your business

Access to seminars, special events, and our annual convention

Relief in times of crisis
Make Your Business Prosper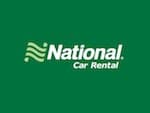 ENTERPRISE AND NATIONAL
CAR/TRUCK RENTAL
Gary Bell (520)784-6612
FPAA members receive great discounts from bobtail trucks to cars rental across the country, Members are automatically eligible to join National's Emerald Club which allows you to bypass the counter and get and to pay mid-size rental fees while selecting any car you'd like in the Emerald Aisle.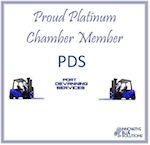 PORT DEVANNING SERVICES (PDS)
PDS will provide FPAA Distributor members with a discount. To apply this discount, mention to your Custom House Broker that you are an FPAA Distributor member and direct them to specify that PDS handle your devanning services.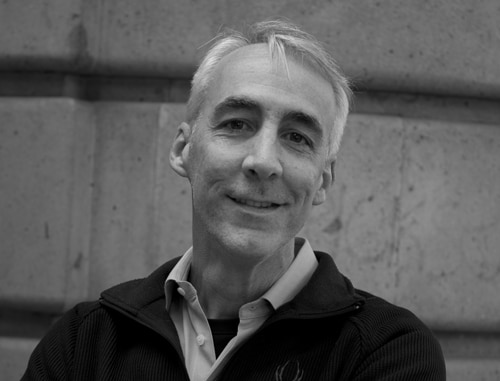 CUSTOM WEB & MOBILE APP DEVELOPMENT
Lawrence McDaniel (415) 766-9012
FPAA members receive discounted pricing on custom web sites and mobile app development by lawrencemcdaniel.com. Fixed project pricing and guaranteed results. Additional details are available from your FPAA representative.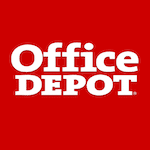 OFFICE DEPOT
Daniel.durda@officedepot.com or heather.moler@officedepot.com
FPAA members receive from 5 – 15% off a variety of Office Depot products. Collectively, members saved over $10,000 in the first year alone!

WGA INSURANCE
Matt Bigham (602)757-7869
As an allied partner and member of the FPAA, WGA works with individual companies to find a variety of policies and rates for FPAA members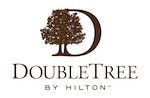 DOUBLE TREE SUITES
FPAA Negotiates Special Rates for FPAA Members at the DoubleTree Suites by Hilton Tucson Airport.
7051 South Tucson Blvd. Tucson, AZ 85756. To make reservations call (520) 225-0800 and mention the Fresh Produce Association to get a 15% discount.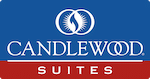 HOLIDAY INN AND CANDLEWOOD SUITES
Holiday Inn (520) 281- 0123
Candlewood Suites (520) 281-1111
FPAA members receive great discounts at both convenient locations. Holiday Inn's rate is $92 (a $23 savings over regular rate) and includes a free breakfast. Candlewood Suites offers a rate of $69 (a $21 savings over regular rate).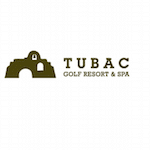 TUBAC GOLF RESORT AND SPA
Reservations:
(520)398-2211
(800)848-7893
FPAA member receive a $139 corporate rate at the time of booking. This is a $30/night discount! Note that this rate is for a standard room, is subject to availability and is not valid for leisure travel or group events.
FPAA Members receive:
25% discount on the Nogales Convention
fiesta and Gala events and $50 discount on the
Golf Tournament.
Special rates on Spring Policy Summit and free
or discounted participation in seminars and
training courses.
WESTPRESS PRINTING
Deana Lopez at: Deanna@westpress.com
FPAA members receive a 10% discount off printing from West Press
Start reaping the benefits of FPAA membership today by downloading our membership application and by emailing Marlene Lopez at mar@freshfrommexico.com or calling during regular office hours at +1 (520) 287-2707. Please note that we also require three letters of recommendation from current Distributor Members. Upon receipt of your $1,500.00 dollar annual membership dues, we will present your application to the FPAA Board of Directors at the next regularly scheduled meeting.
Distributor
Nearly 50 U.S. member companies are active "Distributor Members". These members import fresh produce directly from grower partners in Mexico. As a sales agent for the grower, they market these products to many unique buyers – supermarket chains, brokers, terminal markets, and restaurant suppliers.
ADDITIONAL MEMBERSHIP FEES
| | |
| --- | --- |
| Full Load Fee | $14.00 USD. A "full load" is defined as any truck crossing with at least 13,607 kilograms (30,000 pounds), excluding bell peppers and eggplant. A "full load" of bell peppers and eggplant is defined as any truck crossing with at least 10,432 kilograms (23,000 pounds) |
| Partial Load Fee | $0.799 dollars per metric ton. A "partial load" is defined as any truck crossing less than 13,607 kilograms (30,000 pounds), excluding bell peppers and eggplant. A "partial load" of bell pepper and eggplant will be calculated at $1.102 per metric ton. |
Associate
Associate Members include all the unique buyers procuring product from the Distributor Members, as well as industry-associated companies such as custom house brokers, seed companies, trucking firms, financial institutions, energy and insurance companies, and packaging providers. Associate Members in good standing shall have the right to vote for up to two (2) Associate Directors as provided for in Article IX of the Bylaws of the Association ("Bylaws").