You have been hearing the buzz about our upcoming FPAA online event series: Tomato Week. I am excited to announce that registration is now open for all events during Tomato Week 2021! Join us for all the latest on tomatoes! Please see below for more details, registration links, and a sneak peak.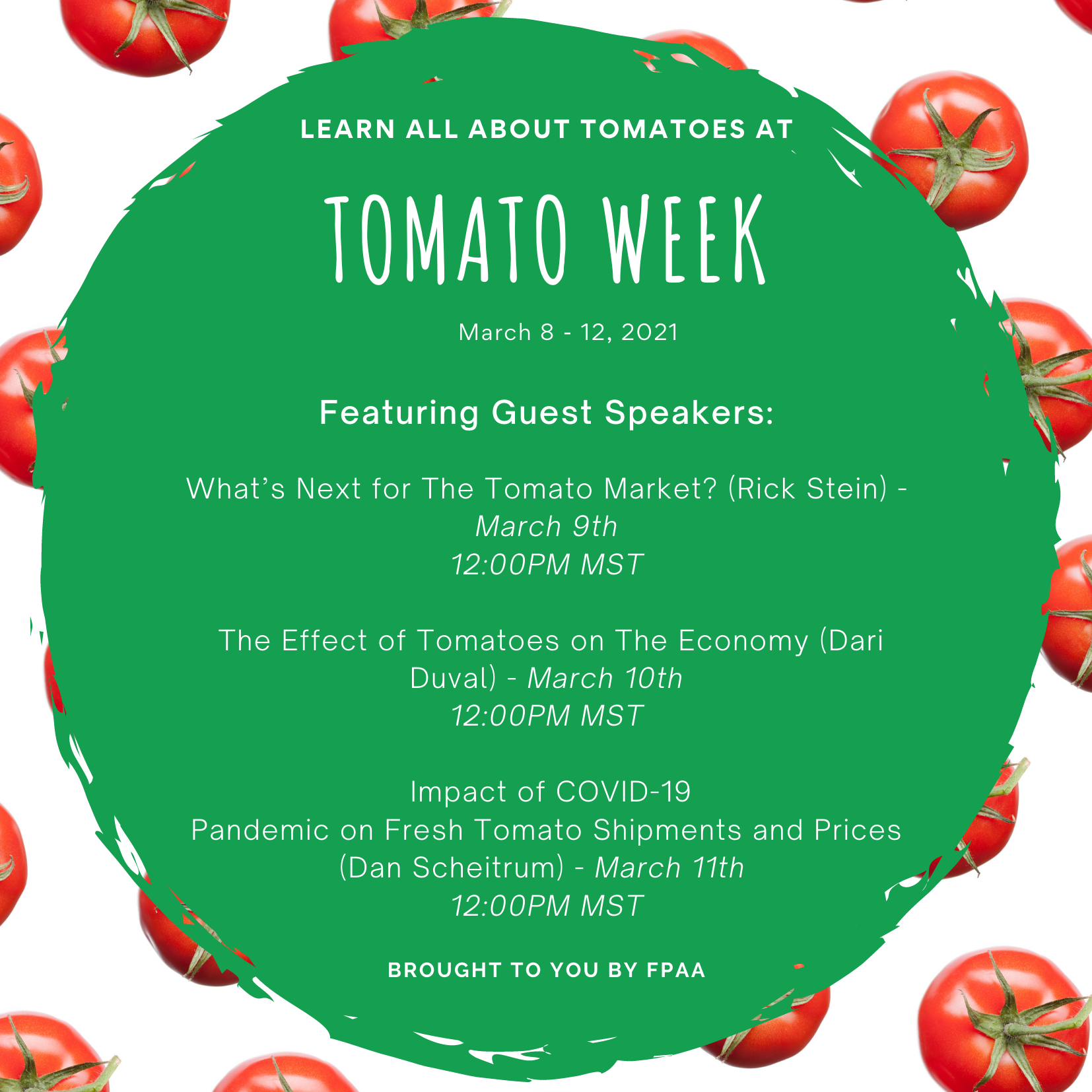 March 9th -What's Next for the Tomato Market?
From e-commerce trends to shopper's experience, Rick Stein from FMI, The Food Industry Association will be sharing the latest data gathered about tomatoes in supermarkets and predictions for the tomato industry moving forward.
Register Here: www.zoom.us/register/day1
March 10th -The Effect of Tomatoes on The Economy
Dari Duval from the University of Arizona will take a deep dive into the relationship between Mexican tomatoes and the U.S. economy, highlighting supporting data and how it is collected.
Register Here: www.zoom.us/register/day2
March 11th – Impact of COVID-19 Pandemic on Fresh Tomato Shipments and Prices 
As we hit the one-year mark since the COVID-19 pandemic began, Dan Scheitrum from the University of Arizona will be sharing how COVID-19 has affected the tomato industry and what changes in trends the market faced during the last year. We will also be launching a great resource to view tomato industry data!
Register Here: www.zoom.us/register/day3
Join Us!
Featuring Guest Speaker Rick Stein