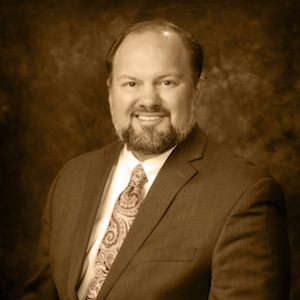 Leading a business and keeping it on the growth track takes a certain mindset and determination. A great CEO may make it look easy, but there is a lot of trial and error and risk-taking involved. Learning from mistakes, and the mistakes of others, is one of the keys to building a great organization, even one that operates at a global level. At the recent Fresh Summit expo of the Produce Marketing Association, I was able to glean some examples of how top industry leaders organize and grow their companies. The seminar, "Thinking Like a Global CEO," offered insights for both FPAA as an organization, as well as members within their own companies. When expanding, especially in foreign countries, speakers said a company must immerse itself in the new market and learn the culture. This applies to both expanding the ranks of grower contracts overseas or expanding selling relationships.
If a company and its representatives are not able to embrace the challenges and opportunities in the foreign country, and make them you own, you stand little chance of success, said Stephen Barnard, CEO of Mission Produce, which sources from California, Mexico and Peru, and recently opened up major sales opportunities in China. Barnard said a partner must be equal in investment and must also share your values. If both of these elements are not present, failure is nearly always guaranteed.
Nonetheless, failures are inevitable, and should not be a source of deterrence from future endeavors. Barnard noted that his career mentor, JR Simplot of potato fame, told him to never be afraid of losing in a venture, or walking away once failure becomes evident. "You will get knocked down," Barnard said. "How you get back up will define how you succeed as a CEO." Panelists agreed that a new company or endeavor should expect to lose money for the first two to three years, emphasizing the need for sticking to a good strategic working plan. Because achieving success may not be as quick as you hope, having a good relationship with your banker doesn't hurt, added Michael Simonetta of Perfection Fresh Australia.
A good CEO has to be curious and optimistic, said Kevin Murphy, CEO of Driscoll's, citing his chairman of the board, Miles Reiter, as having an intellect that drives towards experimenting and learning from others. Irenke Meekma, Managing Director of Bakker Bareendrecht of the Netherlands, said a successful CEO will aspire to exceed the reputation and success of competitors and peers. Turning toward choosing the right partner, Meekma said to never underestimate the culture of a company you are entering business with, citing an example of a strategic partnership with a Czech company that went south after that company's leader died, leaving behind leadership that did not agree with the previous leader's vision. The partnership soon fell apart, she said, noting that "Failure can come even when your partner does not actively try to sink the partnership. If they don't believe, that is enough to sink it." When expanding, a company must put its best people into that operation, Barnard and Murphy agreed. This team must understand the mission and values of the company, and they have to be counted on to recreate this environment in the new endeavor.
After expanding supply chains into far-flung markets in the Americas, Asia, Europe and Australia, Driscoll's had to shift its structure of command and reporting. Instead of all operations reporting to a central sales and operations structure, the company was re-organized to where each of the four markets is its own silo, responsible for decisions and delivering on the bottom line in their corresponding markets. Making such changes requires changes in the mentality and makeup of the traditional home-structure of a business, which was responsible for early growth of the company's early domestic programs, and which had built the foundation for future growth overseas. Managers who are unable to adapt to the new structure eventually have to be replaced or reassigned, which causes internal strife sometimes at a corporate headquarters that may have grown used to operating a certain way for decades. All of the speakers provided some key lessons for growth, and I hope you are able to able to consider some of these in your company. As always, I welcome your feedback and questions. Feel free to call me directly. I would love to hear stories that may relate to growing pains for own company.
Lance Jungmeyer is President of the Fresh Produce Association of the Americas