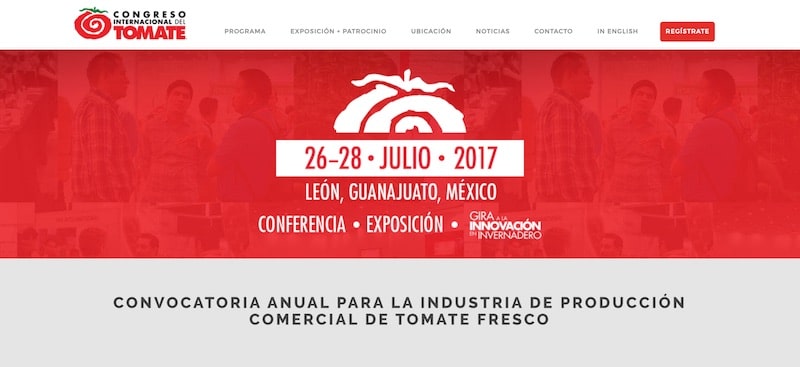 Congreso Internacional del Tomate
July 26, 2017

-

July 28, 2017
The #1 Event in the Fresh Tomato Production Industry
Organized by Meister Media Worldwide, the 12th edition of the International Tomato Congress presents two full days of educational sessions and commercial exhibition at Poliforum Leon, GTO, as well as the annual Greenhouse Innovation Tour to a prominent vegetable growing operation.
Speakers from Mexico, the U.S. and other regions will offer their best tips on how to grow and market world-class tomatoes, while some 80 ag input suppliers display their offering at the exhibition area.
More than 700 attendees (growers, crop consultants, and others) will participate this year.
---
Exhibitors & Sponsors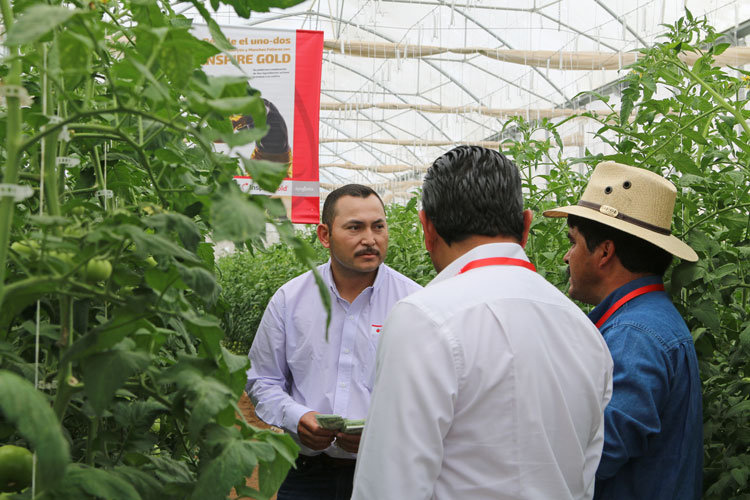 More than 80 suppliers exhibit their products and services at the International Tomato Congress every year, including seed, crop protection, vegetable nutrition, protected ag, irrigation, and postharvest companies, research institutions, and produce marketers.
Our expo area at Poliforum Leon allows for more than 100 booths (10'x10′) to display your products and interact with hundreds of attendees ready to do business.
A highly popular feature among produce marketers is the opportunity to prearrange business meetings with targeted growers attending the event. And new this year we are offering exhibitors the chance to sponsor a talk at the show floor for added exposure.
Download the Sponsorship Opportunities brochure
Attendees
More than 600 attendees visited the ITC in 2016, including growers, crop consultants, researchers, ag input suppliers, produce marketers, and others. These delegates enjoy a carefully crafted conference program including 12 educational sessions from top experts in the industry. Simultaneous translation is provided in all sessions.
This year's program offers additional sponsor talks at the expo area combined with the regular program at the conference room for a more interactive experience.
Attendees may chose to register for the congress (conference, expo and lunch) or purchase an expo-only pass, aside from the optional visit to a local growing operation — the Greenhouse Innovation Tour.
Share this