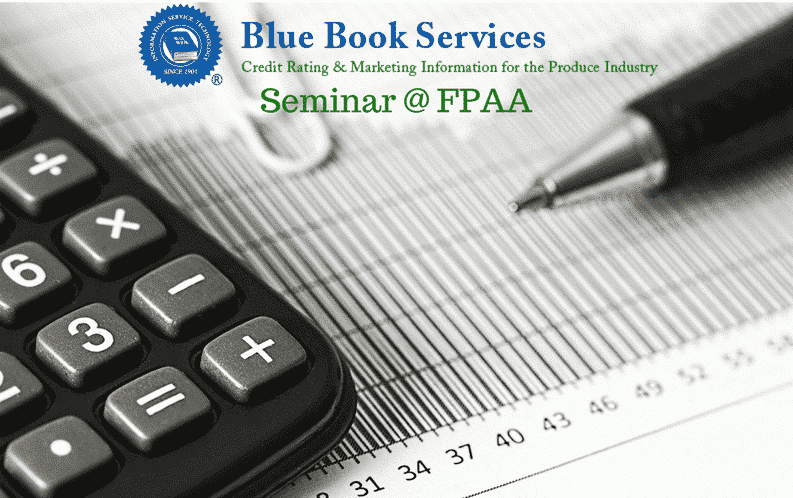 Blue Book Services Seminar
May 30, 2018 @ 12:00 pm

-

1:30 pm

UTC+0
FPAA will be hosting a seminar with Bill Zentner from Blue Book Services on May 30th at 12pm at FPAA!
This is what you'll be learning:
Industry performance & Trend
Rating and Business Trends
Department rating change numbers,
Upgrade/down grade data & established and removed ratings
M & A, bk, closures, established listings
 Survey / ar data trends
Managing customer portfolio's
Establishing a credit policy
Key credit department objects
Develop optimal level of sales
Minimize carry costs for a/r (dso)
Minimize bad debt expense
Monitoring costs incurred by the credit department
Scoring Data & OOB Tendencies
Scoring
Defined
Average, good, unsatisfactory
General Scoring attributes
Score study data

Out of business characteristics and probability
Probability of score transition
Abbreviated Web navigation
Tools to manage risk more effectively!
Demonstrate various features/reports

Score report
Company analysis report
Ar report feature
Lunch will be included!!!
RSVP with Emmis Yubeta at emmis@freshfrommexico.com
Share this